Hi Boxifiers!
I've been a dropbox/boxifier user for 6 months and just turned on my PC to find my external hard drive has failed. I can't seem to open the drive or access the files.
But this is the reason I bought Boxifier, however, having checked the dropbox account that this is attached to I cannot see the files there either… Just empty links (see image below).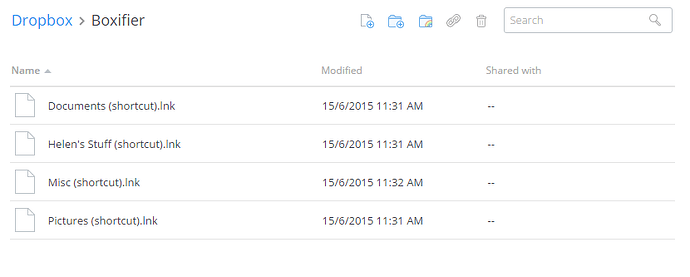 Can anyone suggest where I go from here to recover the files?
Many thanks in advance,
Carolyn.